June saw plenty of new features released in Revive!
Keep scrolling to see what's new!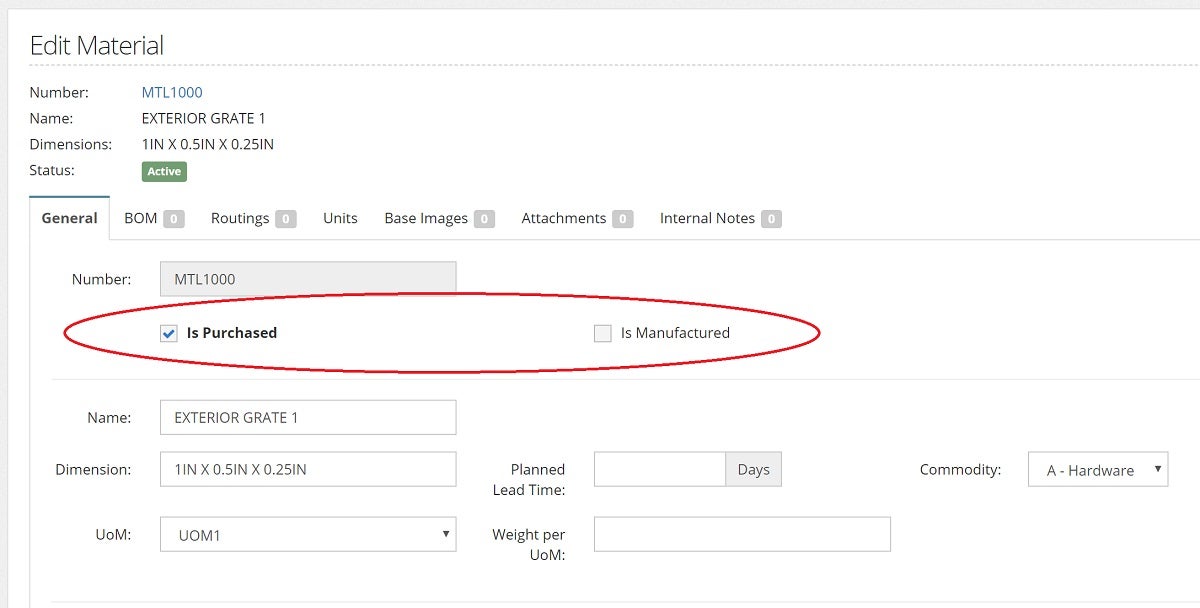 Items:
Items - Added Is Purchased and Is Manufactured Flags
Item Dialog - BOM Exports
Items can now be labeled as purchased or manufactured. Within the item dialog, you can also now export the BOM, BOM with routings, and BOM materials as PDF or Excel files.

Orders:
Order Entry - Added Create/View Buttons to Selectors (Customer, Ship To, Ship To Warehouse)
Order Entry - Delete Line Warning
When entering an order, you can now create and attach new customers, ship to locations, and ship to warehouse locations directly from the order entry form by selecting the green button next to the field. After creating, you can then view the new customer, ship to, and/or ship to warehouse by selecting the same button. In addition, when editing an order, a warning message will now appear when attempting to delete an order line, ensuring that you are sure you want to delete the item.

Order Dialog - Payments Count Active Only
Order Dialog/Detail - Added Sidemarks Under Line Items
The Payments tab on order dialogs have been updated to only count active payments. The order dialog will now also display sidemarks under each line item when they have been included.

Order Processing - Invoices - Added Order Filter
Within the Invoices feature of the Order Processing Module, you can now filter invoices by order.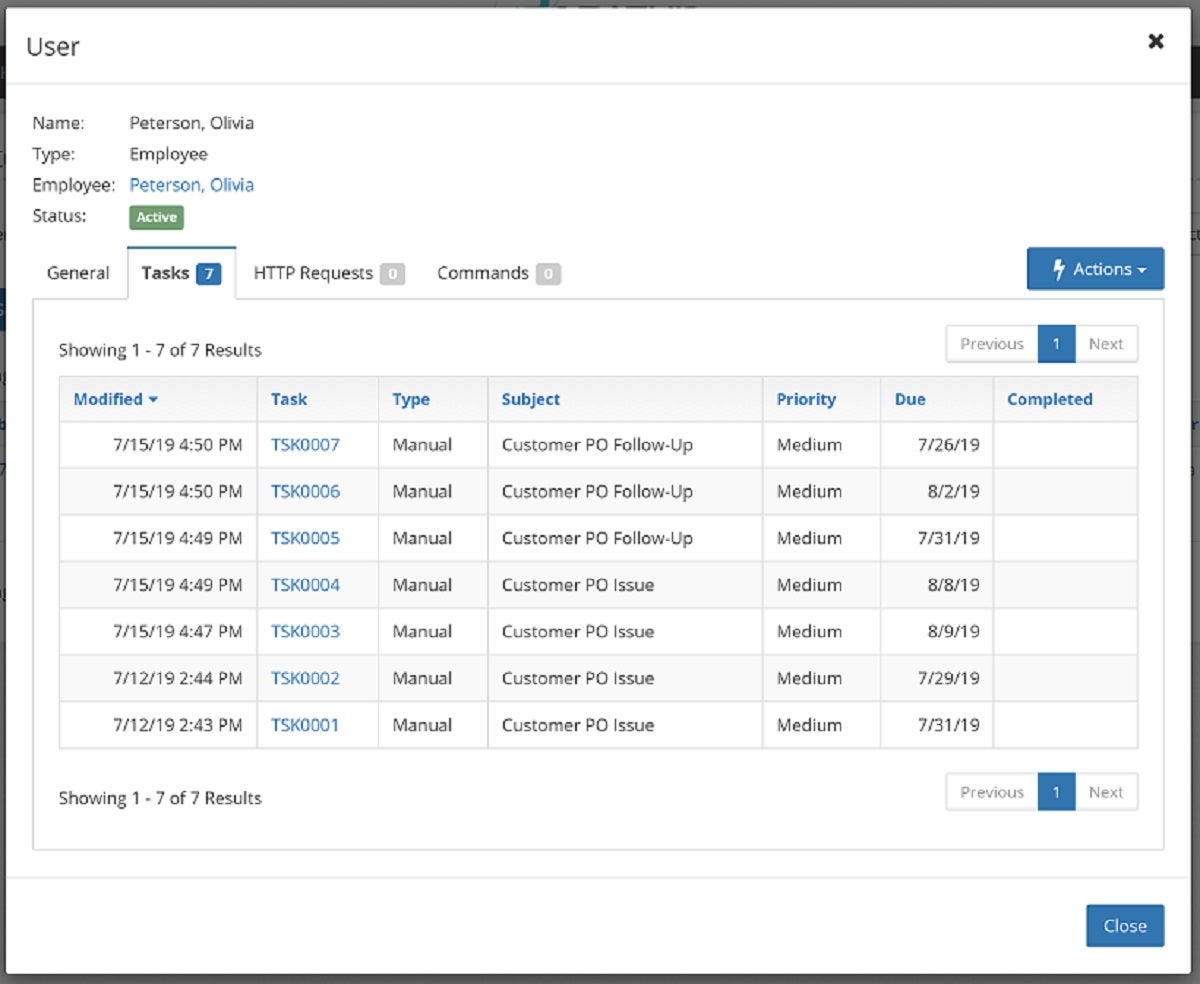 User Dialog:
Clicking on a user will now pull up a dialog box with user information and tasks currently assigned to them. You can also navigate to the employee dialog from the user dialog by clicking on the employee's name.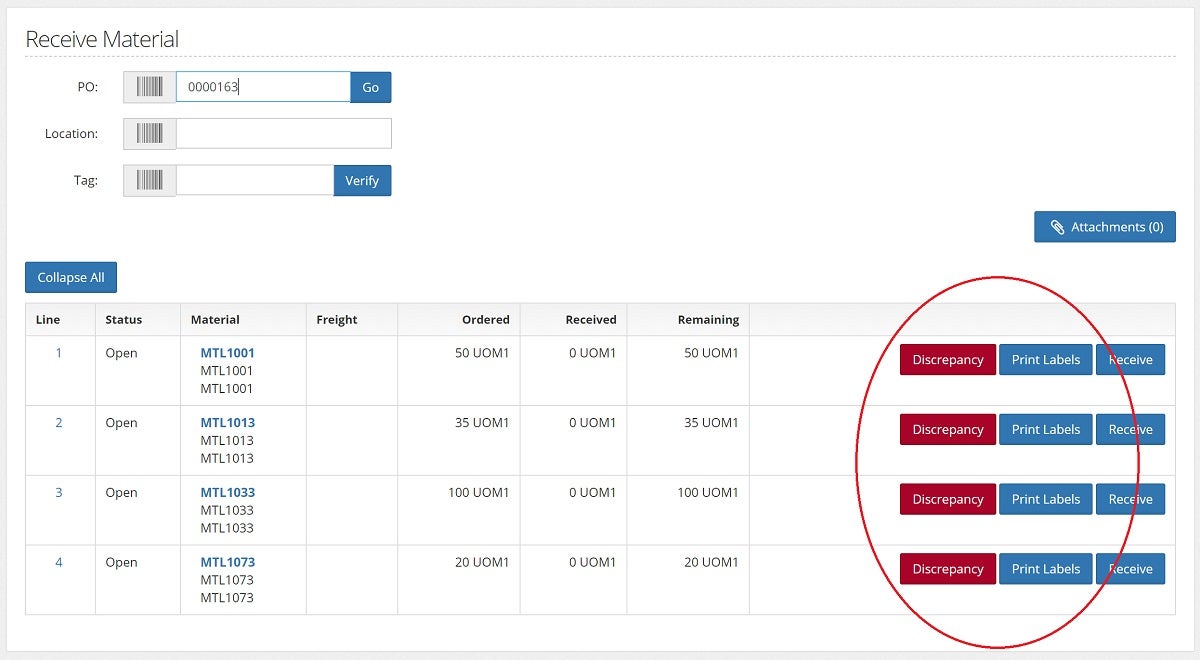 Finished Goods Receiving:
Inventory - Receive Material - Allow Discrepancy on all Items
Inventory - Receive Material - Print Labels for All Items
A discrepancy button and print labels button have been added to finished goods receiving in the Inventory Module. These allow you to print labels for all items being received and adjust amounts as needed.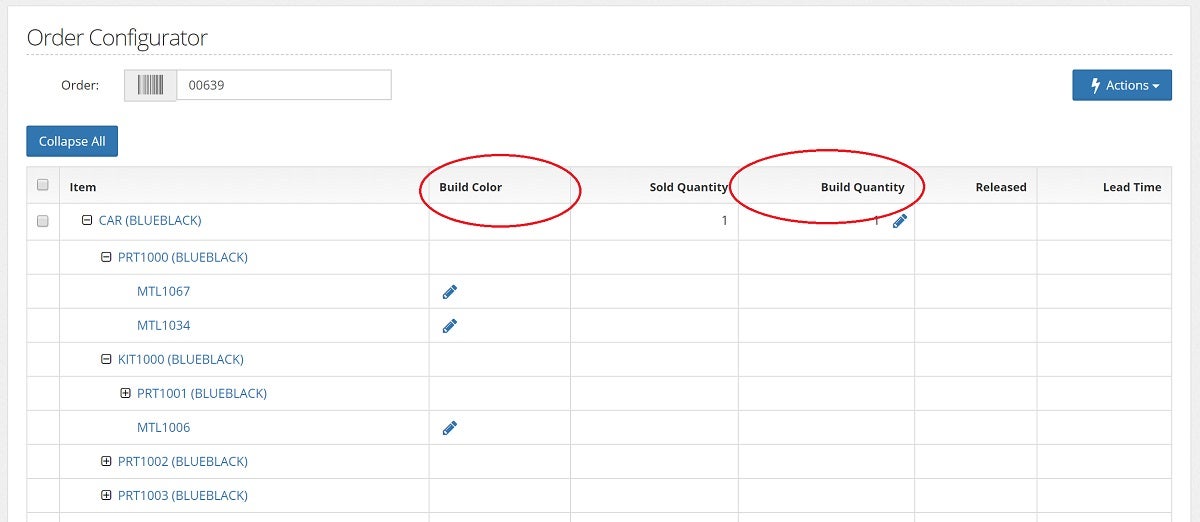 Engineering:
Engineering - Order Configurator - Set Build Color
Engineering - Order Configurator - Set Build Quantity
With the Order Configurator feature of Orders to Review in the Engineering Module, you can now edit line item details for orders before they are released to the Planning Module. Configure colors for all parts of the BOM as needed and adjust build quantity. Once all changes have been made, easily release the order to the Planning Module directly from the Order Configurator.

Other New Features:
BOM Scrap Factor overrides Material's
Sales - Admin - Sale Reasons
Items - Admin - Descriptor Types